Thanks for your interest in the DTS – Dynamic Test Stand. We are excited with its progress and are looking forward to displaying a full prototype at the AutoSens conference in Belgium on September 19-21, 2017.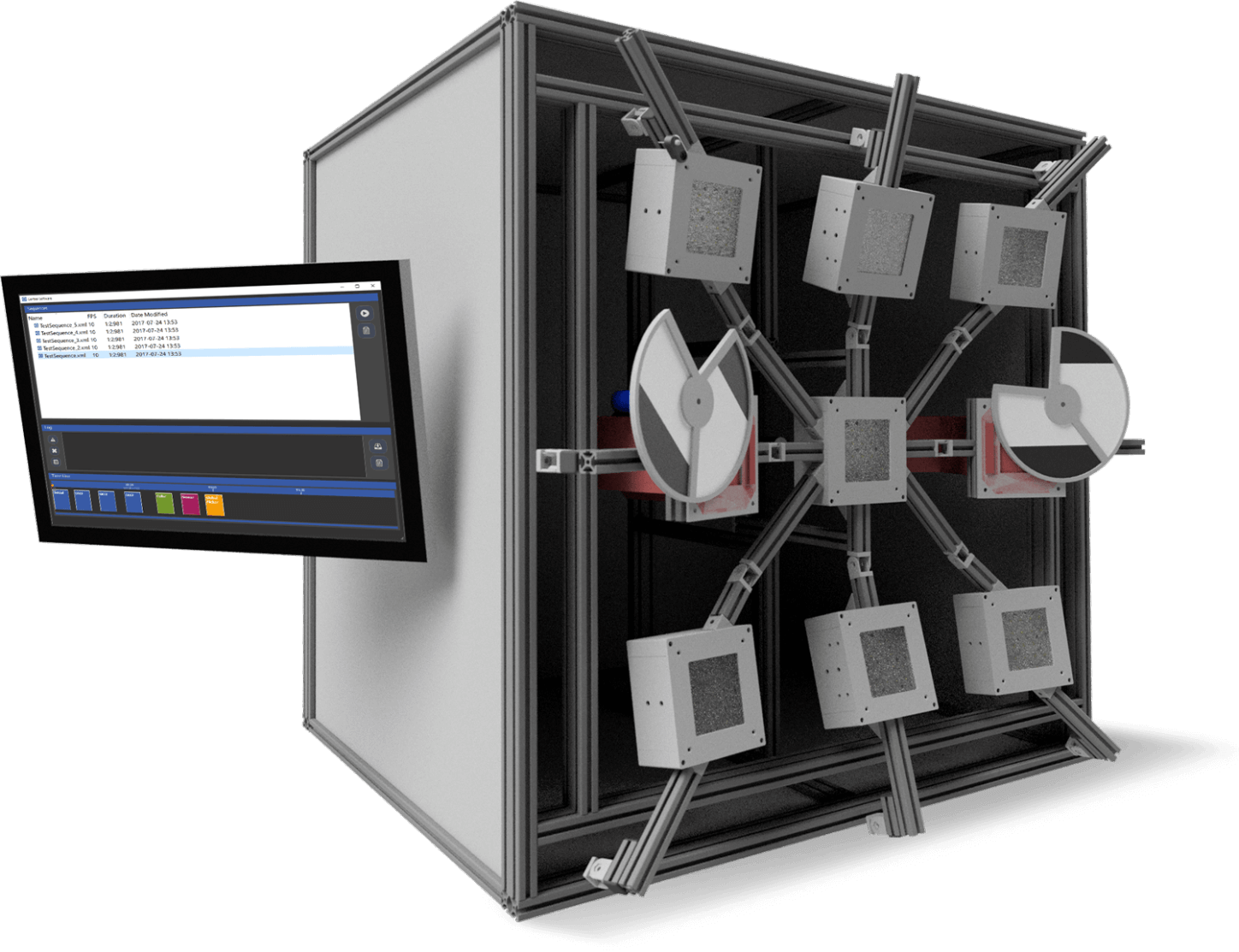 What exactly is the Dynamic Test Stand or DTS as it is known? Essentially, it is an image quality testing solution for Advanced Driver Assistance Systems (ADAS). From a more technical view, it is a fully automated test stand with the ability to test wide angle view cameras capable of measuring multiple variables in one test sequence using flicker mode and variable duty cycle.
Breaking it down further, the DTS uses seven light boxes to measure up to 216 different intensities at once, creating a very large dynamic range often seen in automotive applications.It also contains two separate color boxes for analyzing color detection.
Key Performance Indicators:
Contrast Detection – measured using six of the seven different light boxes generating six decades of dynamic range.
Color Separation – measured using the two different color boxes.
Flicker Mode – Light boxes and single LED's for local flicker.
Motion Artifacts (Smear) – Measured with a rotational off-axis edge target.
With a simple sequence uploaded into the device, you are able to measure each of these KPI's together in a single measurement giving you much faster and convenient test results.
In the last few years, the automotive industry has quickly become the center of the imaging and sensor world as breakthroughs in ADAS applications have created the need for higher image and senor quality. We are confident that the DTS will be a great asset in helping advance ADAS applications.
Check back here for more product updates. For more information, you can also follow us on social media for all the latest news and updates on DTS and other projects.
You can also contact us at for any specific inquiries.
Below is a short video showcasing the various features of the DTS.