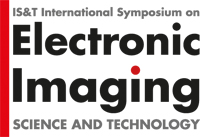 The following topics will be presented:
"Cell Phone Camera Rankings"
Dietmar Wueller (CEO Image Engineering)
Abstract:
Right now there are at least three publicly known ranking systems for cell phones (CPIQ [IEEE P1858, in preparation [1]], DxOmark [2], VCX [3]) that try to tell us which camera phone provides the best image quality. Now that IEEE is about to publish the P1858 standard with currently only 6 Image quality parameters the question arises how many parameters are needed to characterize a camera in a current cell phone and how important is each factor for the perceived quality.

For testing the importance of a factor the IEEE cellphone image quality group (CPIQ) has created psychophysical studies for all 6 image quality factors that are described in the first version of IEEE P1858. That way a connection between the physical measurement of the image quality aspect and the perceived quality can be made.
"Auto Focus Performance – What can we expect from today's cameras?"
Uwe Artmann (CTO Image Engineering)
Abstract:
The technology to let a camera automatically focus on the main object is more than 40 years old. We have a look at today's cameras and their auto focus performance. All tests are performed from the end-user perspective, so with final hardware and without access to the internal processing. With this information engineers get a better understanding on what to expect from today's cameras and how to design test procedures for system with auto focus systems. As an international standard is on its way, we also support the efforts of ISO with this work. We check for repeatability, accuracy and timing of the auto focus systems in mobile phone cameras and system cameras and compare the different technologies behind it.