Image Engineering participates in IS Auto and presents solutions to measure image quality and resolution in wide field of view cameras, as well as a flicker mode device for high dynamic range camera systems.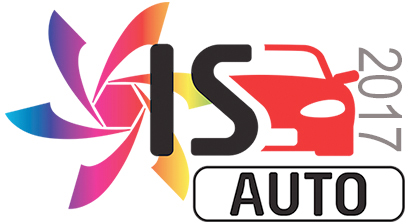 In a few weeks, Imaging experts will meet at the IS Auto to share their experiences in the technical development of imaging sensors in modern automobile cameras. In today's world, parking sensors and reversing alarms have become indispensable, bringing us closer to a future with self-directed "driverless" cars.
Camera modules in automotive systems must pass a strict list of requirements before they can be implemented and sold. The demands on camera modules are as diverse as the image's applications. As a result, the testing and calibration of image sensors is essential in this area of technology. There are a variety of tasks that the sensors must be able to perform. For example, they have to handle a high dynamic range on sunny days, but also they must deliver reliable results at low light situations. Without proper testing of the image sensors of these cameras, the results could be fatal.
With that in mind, we would like to present the LG3 , the new compact chart light box with extremely high intensity and variable flicker mode. With its ability to test light sources working with variable frequencies, the LG3 is already having a positive effect on the automotive industry. Also at the IS Auto we will be showcasing CAL3, our wide field of view light source with 95% homogeneity.
As the automotive industry continues to progress, the need for better testing and complex solutions is becoming more and more necessary. As a leading supplier of camera test equipment, Image-Engineering, along with our partner TRIOPTICS, the leader in optical measurement technology, are leading the way to a higher image quality in the automotive industry.



Visit us at the IS Auto 2017 in Düsseldorf, April 25 - 26. Our engineers look forward to discussing how we can work together to set up camera testing for your own lab.