2017 has already seen many advancements in imaging technologies in multiple application areas, but nothing has compared to the achievements the automotive sector is making with regard to images and sensors of automotive imaging systems. This was on display a few weeks ago when engineers and industry professionals from around the world came together at the AutoSens in Detroit, Michigan to showcase their latest breakthroughs and innovations in ADAS technologies.
The four-day event was kicked off by a sit-down IEEE-P2020 meeting. Our CTO Uwe Artmann participated and stated that he is encouraged by the progress on the development of an industry wide standard for automotive system image quality. Learn more about the P2020 here
After wrapping up the P2020, the two-day exhibition began and hundreds of companies had the opportunity to showcase their latest innovations. From our side, we were very excited to have the chance to officially announce the development of our dynamic test stand (DTS). During the conference, it was Robert Bosch GmbH who helped us make the announcement as they are the ones who assisted us with the start of the development.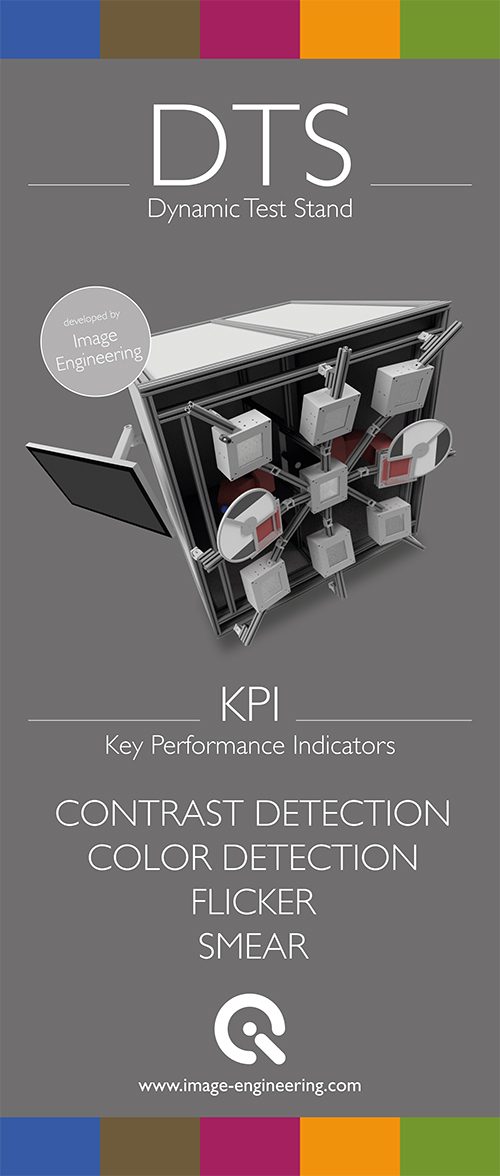 The DTS is a fully automated test stand that is able to calculate multiple variables as a single measurement. Designed with seven light boxes and two separate color detection boxes, the DTS uses flicker mode and variable duty cycle, and is capable of measuring 216 different intensities at the same time. In addition, a simple sequence can be uploaded into the device in order to measure contrast detection probability, color detection probability, flicker, and motion smear from just a single measurement.
As the AutoSens Detroit came to a close, the one main thing we learned is the automotive industry and in particular ADAS systems are quickly advancing. As progress continues, so too does the need for improved test equipment that is capable of testing multiple variables and frequencies across a wide range. We are confident that DTS will have a positive impact on the future development of ADAS systems.
As of today, the DTS is still under development, but we are very excited about all the enthusiasm and feedback that we have received so far. Our goal is to have a fully functioning prototype ready for presentation in September at the second AutoSens in Brussels, Belgium.
For future updates on the development of the DTS, please visit our website and follow us on social media.