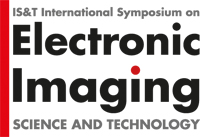 Submit your paper or presentation now before it is to late! The deadline for paper submission is quickly approaching for the 2018 Electronic Imaging Conference in Burlingame, California. The last day that papers will be accepted is August 15, 2017. The conference takes place from January 28 – February 1, 2018.
Every year, the Electronic Imaging Conference is one of the most important conferences for the imaging industry. This year is no different as experts from around the world will come together to share their knowledge and advancements in fields such as autonomous vehicle imaging, color calibration in mobile imaging and 3D depth scanning among others.
Many of the topics presented will also be expanded upon in short courses given throughout the five-day event, including three separate courses by our CTO Uwe Artmann. No other conference brings together so many leading experts who are all working towards the improvement of image quality across all applications. Don't miss this opportunity to add your voice and help shape the future of the imaging industry.
If you have made any breakthroughs or advancements in your imaging field, we implore you to send in your paper for publication and use during the EI conference. For more information on the conference including, topics covered, paper submission deadlines, short courses and travel arrangements, please see the conference overview at www.imaging.org.
We look forward to another exciting and successful Electronic Imaging Conference to kick off 2018.