We are excited to announce that camSPECS express V2 is now available as the most recent development in the camSPECS line. As one of our most important products for measuring spectra sensitivity, we are pleased with the many advancements in both the hardware and software of the device.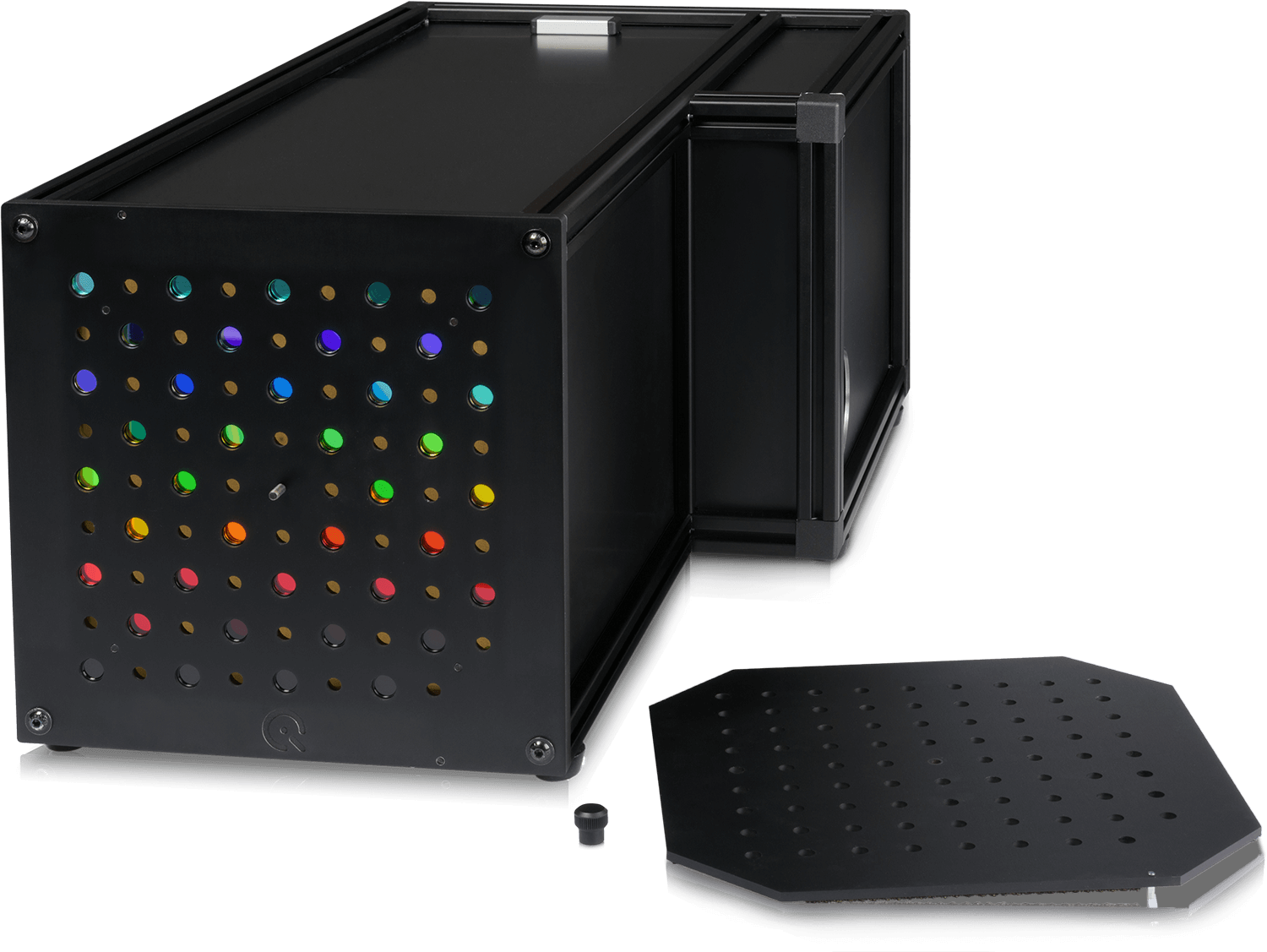 camSPECS express is a single "test chart" with a light source designed to ensure equal power output for the interference filters. Version two uses the exact same concept, but the filters and panels are constructed with a higher quality and much more durable material and the filter range has been modified to 380 to 760 nm. We have also implemented a new light source, which possesses a lifespan of around 300 hrs, assuring less overall maintenance.
While the hardware modifications were crucial in the development of camSPECS express version two, the software upgrades are what now make camSPECS one the most reliable tools for measuring spectral sensitivity. Overall the software is now much more user friendly, as added measurement options and simple navigation inside the interface give the user more choices for obtaining their desired results.
One change we have implemented is the use of CIECAM16 (Color Appearance Model 2016), which is applied throughout the software for color matrices and color space transform. Another new major feature is the integration of ICC profiles, which are built from color correction matrices (CCM). After measuring the spectra sensitivity and calculating a CCM, the ICC profiles can be easily exported to programs such as Photoshop if desired. Finally, the influence of the ICC profiles on the image can now be displayed side by side, which enables a more comprehensive evaluation and comparison of multiple profiles and color matrices.

To learn more about camSPECS express V2 and all of the upgrades, please follow the link here.
More information can be found here:
camSPECS express data sheet