ISO 12233 Resolution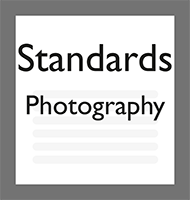 There are a few things that have not been addressed in the current version of this standard published in 2014. Amongst those things are a polynomial fit for the slanted edge method to ensure correct evaluation even for highly distorted images and the acutance measure as the objective counterpart for the subjective impression
of sharpness. For these reasons it is very likely that a revision will start soon.
ISO 15781 Timing Measurement
More and more cameras continuously shoot images into the buffer whilst the camera is activated. In these cases the button for capturing an image only operates as a selector for the latest image that was captured before the button was pressed. Therefore the shutter release and shooting time lag can be negative. This needs to be addressed. In addition, the procedure for continuous auto focus needs to be optimized as well. This revision of the standard is on the way and has almost reached CD (committee draft) stage.
ISO TS 17321 - 4 LED Light Source
This technical specification describes how narrow band LEDs can be used to generate arbitrary spectra and how the quality of spectra can be determined. Unfortunately it does not take into account the spectral sensitivity of cameras and therefore is only of limited use.
ISO technical committee 42 working group 18 therefore is also looking into the specification of a light source that is used to characterize a camera. There are existing documents created by the EBU (European Broadcast Union) and by the Motion Picture Academy. First, these will be reviewed and then a decision on the pass forward will be made.
ISO 18844 Flare
A procedure to determine flare mainly generated in the camera's field of view will be specified soon in ISO 18844. But it is already clear that this procedure is not sufficient to describe the general sensitivity to flare for a camera system. We will see how this will be addressed in the future. See also...
ISO 19093 Low Light Performance
The performance of a camera under low light conditions is essential. Especially in the area of mobile devices like cell phones with their extremely small sensors, this topic has a high priority. In the past, low light performance was just a matter of noise and signal amplification. Nowadays with intelligent noise reduction systems we also need to look at fine detail like texture and color as well as the exposure level. The standard is on its way and will reach CD status this fall.
ISO 19567 Texture
The first part of this standard has just been published as a technical specification. It describes how to measure the SFR (spatial frequency response which is part of the resolution standard) on a low contrast Siemens star. However, with its regular pattern, the Siemens star may easily be detected by future cameras and left alone when reducing the noise in images. Therefore, it was clear that a more modern analytical approach is needed for future proof texture content evaluation. This procedure is based on the so-called Dead Leaves pattern using the new intrinsic approach that was developed by Image Engineering in cooperation with the Cologne University of Applied Sciences. This work was published at the Electronic Imaging Conference in recent years (Image quality assessment using the dead leaves target / Description of texture loss using the dead leaves target).
ISO 20087 Battery Life
This standard describes how to test the battery life of a camera and was published recently.
ISO 20490 Auto Focus
Testing the auto focus system of a camera is not a trivial thing. This work has just started and may take some time to complete. At the same time, Image Engineering is trying to setup a system that can be used to test the proposed approaches and help in developing the standard.
ISO 20954 Image Stabilization
The procedure of testing the optical image stabilization is basically taken over from the CIPA standard that was developed over the last couple of years. This will be part 1 of the standard. Part 2 tries to address additional stabilization systems like cameras capturing multiple images and combining them into a single one. This part will be more difficult and may take some time to finish.