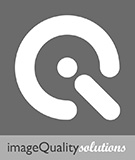 Often our customers want to set up a complete test lab and look for turnkey camera testing solutions. We have addressed these needs and designed starter kits as well as fully manual and fully automated solutions. All of these have in common that they are based on a modular system, out of which a solution can be generated that fits our customer's individual needs. If something is missing, it can easily be designed and added so that we can solve almost any test requirement our customers may have.
Whichever application from automotive to surveillance, from photography to mobile imaging, from broadcasting to medical imaging, we have the right solution for your needs.
Please do not hesitate to contact us.
Starter Kits
Kits that get you started for image quality measurement
It happens quite often that we are asked about a standard set of test targets. Since we are selling more than 250 targets for all kinds of analog and digital image capture devices it is not easy to answer this question without knowing the application they are used for.
But since we have several major areas we tried to come up with a suggestion of a typical target set for each of the following areas.
Please view the selections as a recommendation based on our experience. Feel free to modify it according to your needs.
Turnkey solutions
Everything you need for your own test laboratory
Image Engineering is an independent test laboratory for image quality, we expand our know-how on the characterization of digital image quality every day. We continuously test all types of digital cameras in our lab. It does not matter if they are SLRs, compact cameras, mobile devices, video or broadcast cameras.
We also continually test different specialty cameras for the automotive industry, medical technology, and security. When manufacturers come to us with new questions, our engineers develop the appropriate solutions to answer them. In all applicable areas, our specialists always work based on the requirements originated from practical use.
Our development department designs the appropriate charts for all the necessary camera characteristics and the illumination equipment to go with it. The measuring devices are designed to comply with the requirements of current and future standards. The iQ-Analyzer, a special analysis software, is updated continuously.
In addition, individually adaptable systems are designed for chart-, camera- and lighting mounts. Turnkey solutions were created using our experience acquired daily over many years and they provide a "full service" performance for your own test lab.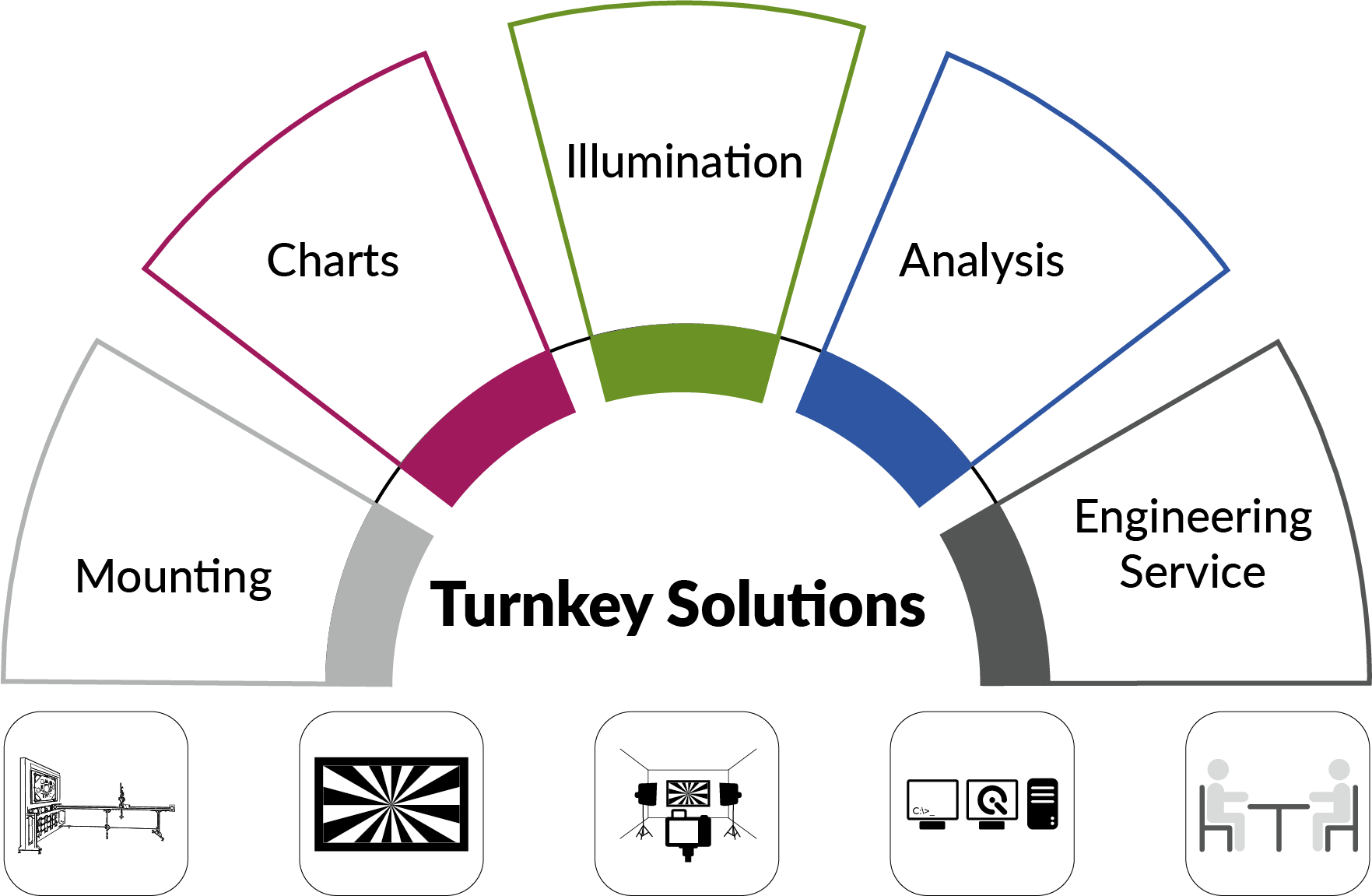 Custom made solutions
Our starter kits and turnkey solutions are selected examples for potential setups. Modern imaging systems and their related requirements may call for custom design variations of a test system to enable all measurements.
We are happy to design a special test lab according to your needs and together with you find the ultimate solution. Do not hesitate to contact us. Our engineers are looking forward to a fruitful cooperation.