Image Engineering produces more than 280 different test charts in various sizes for all kinds of image capture devices. Included are applications like photography, mobile imaging, video and broadcasting including HDTV, 4k and 8k, automotive imaging, surveillance, medical imaging and much more.
The charts include resolution, color, geometric structures, signal analysis and tonal ranges. Many of our charts are based on international standards, which we often help to create. Not only do we have a catalog of standard charts, we also produce custom-designed charts.
Test charts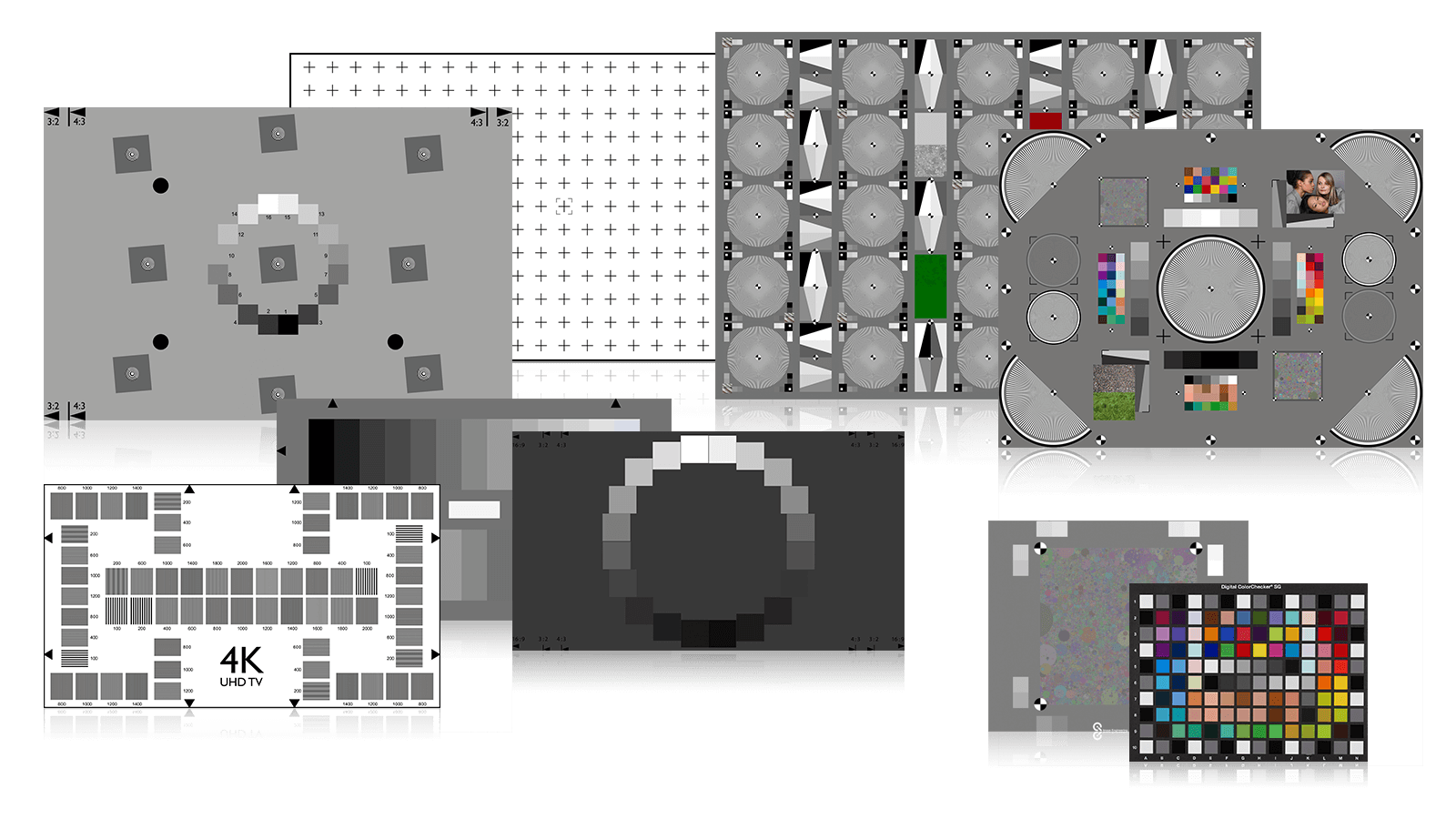 Our test chart portfolio contains over 280 test charts for all relevant measuring methods and applications.
If you don't really know where to start, you can always sort our chart assortment by type, category or application, to find what you need:
Chart folder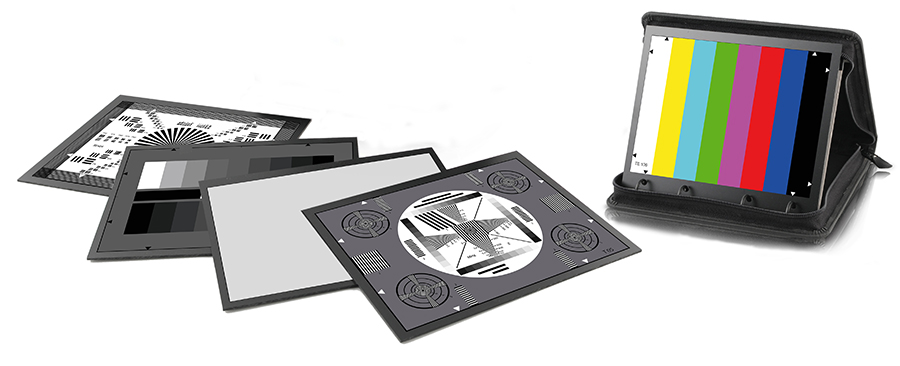 Chart folders are sets of test charts that are protected and stored in a folder cover. The charts for the folders are produced on a special photographic material of high light stability, mounted on a 2 mm plastic plate.
Studio kits
The ring book folder protects and stores the charts, no more searching for any charts lost. At the same time the folder serves as a robust upright support for the charts: flip over both parts of the cover to the back and fasten with velcro tape, that's all. Charts that are not in use are simply flipped forward. When the folder is hung on the wall, two test charts - one above the other - can be presented at the same time. A sprung metal clamp holds the charts in an upright position.
Travel kits
Our Travel Kits are ideal for traveling. Stored in a case the app. 204 x 164 mm charts are well protected and always at hand.
Chart accessories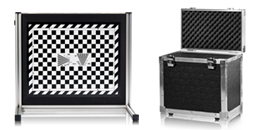 The test chart portfolio is completed with various useful chart accessories for mounting and storing.